---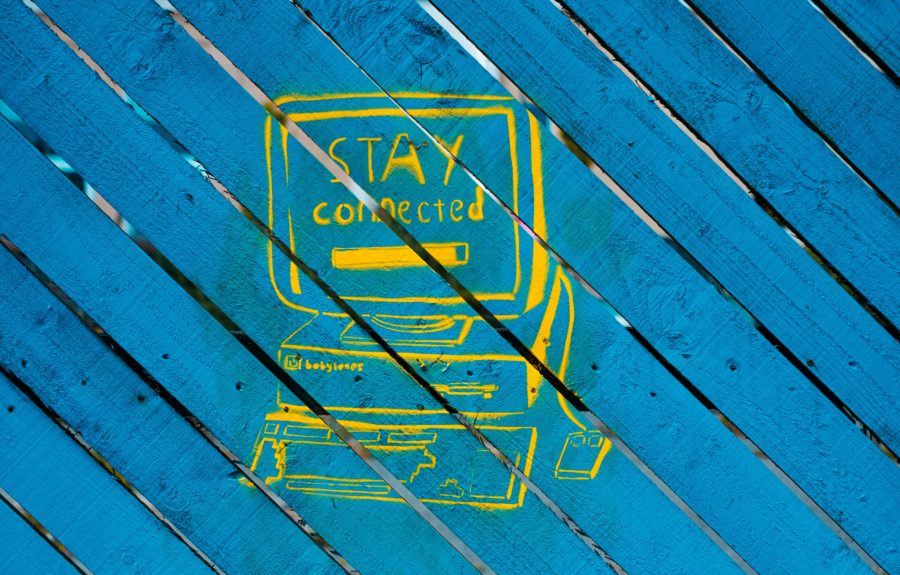 Since the start of the outbreak of Covid-19, digital contact tracing has been spotlighted by governments across the world as a favoured solution to halting further spread of the virus. Tech companies and universities have rushed to design mobile applications for contact tracing, while civil society organisations have voiced concerns about the risks and ineffectiveness of contact tracing technology.
As outlined in a previous blog post, civil society has been monitoring how mobile contact tracing apps are discussed, designed and rolled out. In this post, we lay out what we've learned about digital contact tracing so far and how civil society is pushing back.
What we've learned from existing applications
Contact tracing allows authorities to understand who has been exposed to coronavirus carriers and can help them identify potential virus hotspots. By automating the data collection process with mobile applications, governments intend to identify infected people at a speedier rate and larger scale.
Some countries rolled out applications in unison with rigorous virus testing regimes and human contact tracers. In Singapore, where authorities distributed an app called TraceTogether, human contact tracers were key in helping public health authorities put encounters in context. In fact, those who led the initiative said that relying solely on the smartphone to limit the spread of the virus would not have worked. Even Iceland's Ranking C-19, the app with the highest penetration in the world, has had limited impact compared with manual contact tracing. As the EFF phrased it, "proximity app contact tracing is not a substitute for public health workers' direct intervention".
Effectiveness is not the only problem. At the heart of concerns about negative impacts on communities is the fact that location data contains a very personal set of information about each of us and, as the ACLU points out, can reveal information about people's "social, sexual, religious, and political associations". After South Korean authorities identified potential spread throughout several clubs and bars, the media's focus on gay clubs caused the LGBTQI+ community to fear social stigmatisation.
What civil society is doing about it
Civil society organisations and activist groups around the world are keeping a close eye on developers and authorities and are calling for a number of measures to be taken around contact tracing applications.
Making recommendations
Several civil society organisations have published warnings and recommendations about contact tracing apps. Human Rights Watch released a Q&A that examines the use of mobile location data during the present pandemic from a human rights perspective. Access Now's straightforward infographic of recommendations ranges from implementing sunset clauses to preventing participation from companies with a history of human rights abuses.
In a blog post with accompanying audio, the Red Cross Red Crescent Movement cautioned that contact tracing technology can exclude the most vulnerable and emphasised the risk of 'scope creep' while calling on states to incorporate 'data protection by design.'
Pushing back
In India, 45 organisations sent a joint letter to the Prime Minister's Office and several other ministries decrying mandatory use of the Aarogya Setu app, which imposes criminal penalties on anyone who does not download it.
Over 100 civil society organisations have joined an effort led by Privacy International to demand that governments ensure that tech rolled out in response to the Covid-19 pandemic respects and uphold human rights. Another coalition of civil society organisations and UK academics directly targeted the NHS' collaboration with Microsoft, Google, Palantir, Faculty and Amazon, citing reports that initial promises to respect privacy and provide transparency remain unfulfilled.
Monitoring governments
As more governments decide to design or roll out digital contact tracing apps, the role of privacy watchdogs is key in ensuring a responsible roll-out. Several organisations are compiling information about how governments across the world are responding to the global Covid-19 pandemic.
Privacy International is working with its global network to track measures that restrict people's rights, while others are contributing to a body of research that centres responsible data and privacy in digital contact tracing. In the UK, the Ada Lovelace Institute conducted a rapid evidence review, while Global Witness investigated an app in Guatemala.
In many cases, civil society's ability to take action on contact tracing and other pandemic-related technologies is limited by emergency decrees. Coconet called for an examination of the Thai government's use of technology once the state of emergency ends to prevent the kind of mass surveillance continued in the US after 9/11.
What are you working on?
As we face an unprecedented global pandemic, it's hard to anticipate what will come next. But civil society organisations are working hard to protect the rights of their communities and prevent governments and tech companies from overreach and tech solutionism. We know there is more action out there, so tweet us at @EngnRoom to share what you're doing about contact tracing apps.