---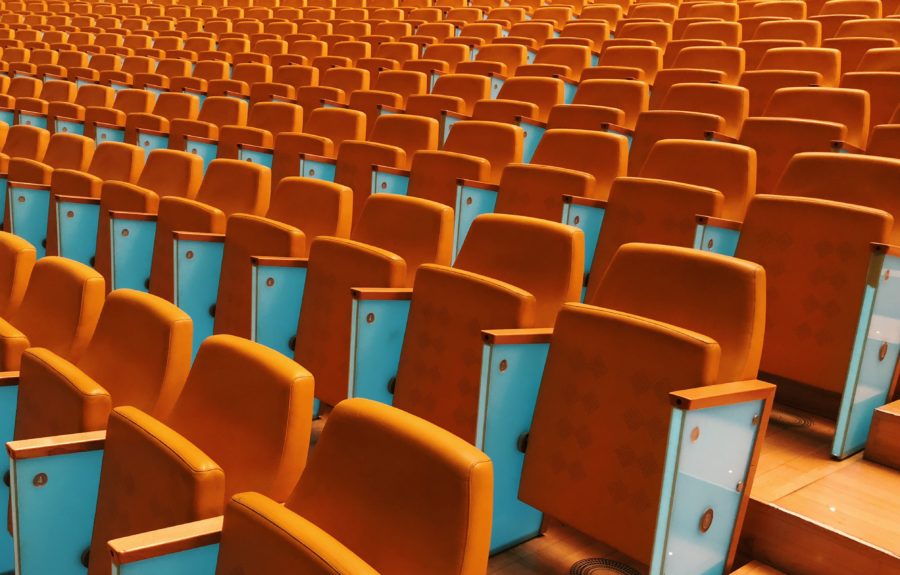 This September, we were honoured to host a Responsible Data community conversation with a stellar group of community builders. Together, we discussed what it means to facilitate remote, civil society communities, what best practices look like and how community builders can support each other across online and offline spaces.

We were joined by Erika Smith and Jennifer Radloff from Association for Progressive Communications (APC), Lou Woodley from Center for Scientific Collaboration and Community Engagement (CSCCE) and Sandy Ordoñez from the Internet Freedom Festival (IFF). In this post, you'll find a few highlights from the conversations, resources for community builders, as well as a link to the new guidelines of the Responsible Data community.
The role of a community builder
The work of community building has many names–often referred to as community facilitation, curation and management. Our collective of speakers mentioned that 'community management' was their least preferred term: "we don't want to express a hierarchy, but enable others, facilitate spaces, not 'manage'," said Lou of CSCCE. Elements that stand out as good practices centre around building trust, communicating well and encouraging care and kindness within the community and towards yourself. Throughout the conversation, trust-building was revealed as a crucial exercise for sustaining healthy communities and designing pathways to decentralised relationship-building (for example, via facilitating peer exchanges between community members).

Jenny Radloff shared that APC sees community facilitation "as a weaving of experiences and knowledge." The role of the community builder is, then, to provide a safe space for members to interact, grow their ideas and share knowledge.

From what we heard on the call–and drawing from our own experiences with the Responsible Data community–the best way to achieve this mandate is by establishing supportive infrastructure and an environment that ensures all voices are heard. This can only happen in communities that centre care at the core of their work, and actively reaffirm the community's culture of safety to new and existing members. As Sandy from IFF explains: "Understand that the community is a living organism and that you need to keep checking in with them. They will tell you how to do better."
Fostering healthy growth of a community
Part of the work of a community builder is about fostering healthy growth, and making sure that new and existing members feel welcomed, safe and engaged with each other. Our speakers shared several examples of their practices, ranging from storytelling exercises to complementing online spaces with offline meetings, or bringing a psychologist on board who specialises in diversity and inclusion.

Codes of conduct and community policies were mentioned as key tools for maintaining a safe and engaged community. We can see an example of this at the Internet Freedom Festival: in an effort to help people understand what it means to be part of the space, visitors are read the code of conduct before entering the venue. But this work doesn't end at policy creation. Another key part of using codes of conduct and community policies is reactive work, or, as Lou Woodley mentioned, "being able to act swiftly if something does go wrong." In other words, having the capacity to address code of conduct violations in a timely manner—which necessitates having the processes in place before they're required, and making sure relevant people know what needs to be done, and when.
The role of tech in community building
For predominantly remote communities, technology has become a useful tool to help members support each other digitally and in person. Our speakers mentioned various tactics for boosting community support systems, like hosting live online sessions for co-working/hang-out time, sending direct messages to members who are experiencing difficult moments or working in collaborative documents.

However, it's important to keep in mind that digital spaces can exacerbate inequalities, and that not everyone has the same access to, or interest in, new technologies for community spaces. We can find examples of this when thinking about infrastructural constraints, or ethical and security concerns around the use of digital tools. Folding technology into a community space can be an asset, but only if that space is held with care, kindness and a keen ear for the community's concerns.

In those cases, technology can be a conduit for scaling care and kindness across communities by empowering community members to grow the network, organise learning opportunities between peers and show care in ways that align with their own needs.
Responsible Data community guidelines and policy
We are proud to be part of this active community that continues to grow, drawing in diverse voices from a wide range of sectors and spaces. As stewards of the Responsible Data community, we want to make sure that our shared spaces continue to be enjoyable and safe for all members.

Our Responsible Data community guidelines and policy is now live here. This document will remain open for feedback, questions and suggestions by all community members.

We're eager to keep this conversation going across various community spaces. If you're a community builder, or are interested in what goes into the work of maintaining a community, please get in touch via pverhaert[at]theengineroom.org!
Resources and code of conducts for re-use, for community builders:
Image credit: Nacho Capelo