---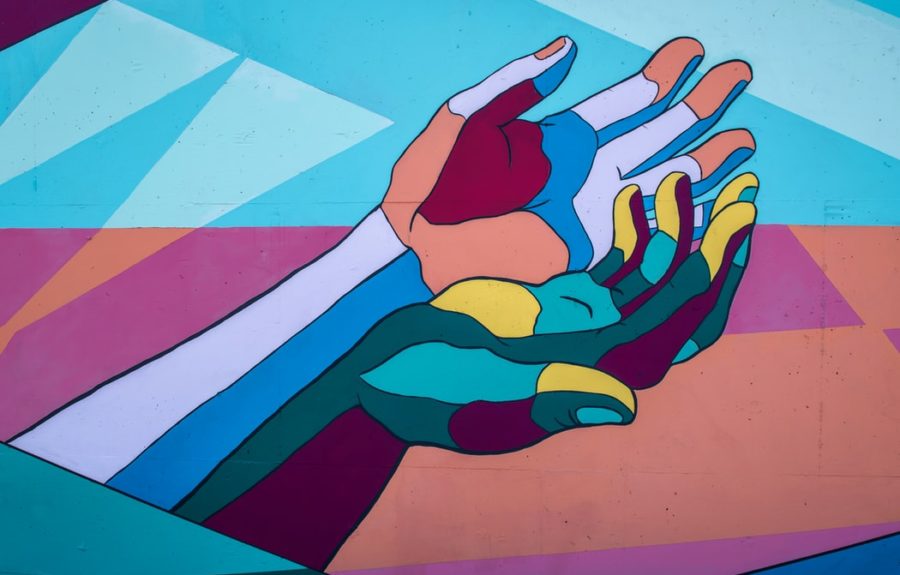 Last year we piloted an initiative called Community Connections at the Responsible Data mailing list, where we connected two or more members of the community based on their shared interests in responsible data(RD)-related topics, allowing them to chat about topics and projects related to responsible data. You're welcome to join the next round of Community Connections by signing up to our mailing list (if you aren't already signed up) and completing this form. Below you can read more about what we have learned from this experience and what you can expect if you participate.
In 2020, the majority of in-person events and meetings moved to virtual spaces. We witnessed a flurry of webinars, conferences and workshops about responsible data and topics that intersect with our community's interests. As enriching as those newly-created online spaces were, we left 2020 missing the feeling of serendipity that we find at in-person events. There's no accidental bumping into someone when you're in a big online room listening to a presentation, nor serendipitous overhearing of like-minded projects to be had. In order to bring some of that feeling of spontaneity back to the Responsible Data community, we kicked off the Community Connections.
The RD community is made up of over 1000 members from various backgrounds, expertises and experiences. By connecting two or more community members based on their shared interests in RD-related topics, we were hoping to expand participants' chances to get to know each other and provide new avenues for conversations to happen.
How we got things going
Our first step in setting up the Community Connections was selecting common topics within the RD community. Using our previous knowledge of the community and existing resources, we listed themes related to responsible data that we felt could generate interesting conversations among community members, such as identification and biometrics, surveillance and privacy and emerging technologies, to name a few.
Our next move was inviting participants and reviewing their submissions. We shared a form with the RD mailing list, asking RD community members about their work, areas of interest, and preferences (including the number of people they'd like to 'meet', their current timezone and data protection notes).
After receiving almost 60 expressions of interest, it was time to sort through people's interests and expectations for the conversations. Identifying possible connections proved to be a challenging task. From academics who wanted to learn more from practitioners, to international development workers who wanted to adopt responsible data practices in their work, to folks who were interested in sharing thoughts about data in sectors like government, humanitarian settings, journalism, we noticed an appetite for a variety of conversations to take place in the context of responsible data. We started by grouping respondents according to main areas of interest and then we paired people up according to professional and academic experiences, stated interests and timezones.
Then came time to introduce people and make sure they had all they needed to get started. As we connected community members with each other, we provided a short bio for each person, along with a summary of their experiences and a summary of the overlapping themes that they were interested in. We also shared conversation prompts and tips for talking in remote spaces. The Responsible Data community is dedicated to providing a harassment-free experience for everyone. We wanted to facilitate interactions that were a safe, positive experience for all participants, so we included a link to the RD Code of Conduct in all introductions we made.
What we have learned
After conducting a follow-up survey, we were happy to read about the ways this was a positive experience for many participants, which led to new connections and interesting conversations about RD. As we reflected on this experience and read through participants' feedback, we also came up with a few things we want to do differently in the future. Below you'll find some of the steps we want to take to enable broader participation and ensure more community members are comfortable with getting involved:
Embracing language diversity. Not all participants are most comfortable working in English–and supporting a diversity of spaces is important to us–so we're exploring ways to offer connections in languages other than English.
Setting the right expectations. While some participants were more interested in discussing broad responsible data topics, others were keen on having conversations about specific examples or potential ideas. During the next iteration of the Community Connections, we want to make sure that participants are able to connect based on what they want to get out of a connection as well as their area of interest.
Fueling the conversation. In the spirit of supporting RD community members to have great interactions, we want to make sure we share relevant resources related to responsible data as a way to encourage meaningful interactions and inform conversations.
Join us!
We're getting ready to promote the second round of community connections next month. If you're interested in participating, you can sign up to join the Responsible Data mailing list and complete this form by March 5.
Image by Tim Mossholder via Unsplash.